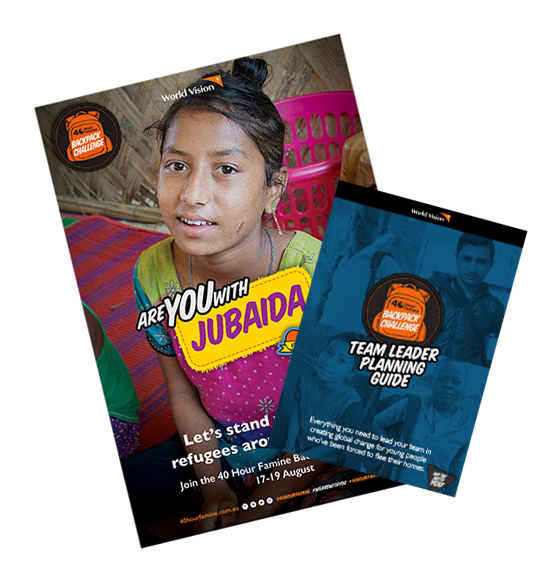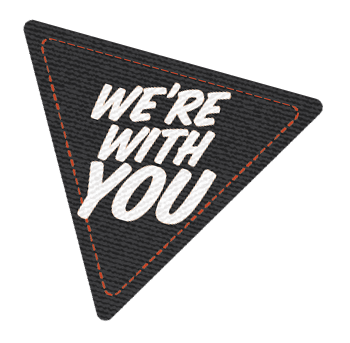 Watch, learn and lead – everything you need to know about the 40 Hour Famine Backpack Challenge
Quick links
Can you imagine being suddenly forced to leave almost everything behind? That was the reality for Lilias, Obada, Jubaida and Rhoda. They've fled their homes and their lives are forever changed. Meet each of them as they continue their courageous journeys to fulfil their hopes, dreams and passions.
Learn how you can take your 40HF Backpack Challenge to the next level! Whether you want to drive team recruitment, achieve legend status with your fundraising, or find out what to pack for the weekend, we've got you covered!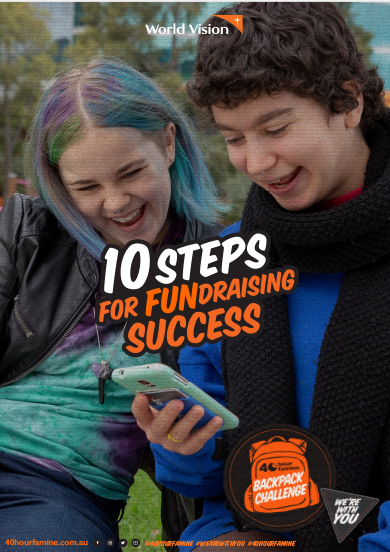 10 Steps for Fundraising Success
With this guide, you're only 10 easy steps away from striking your fundraising goal! 
Download PDF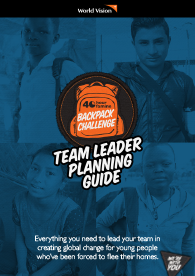 Team Leader Planning Guide
Are you a team leader? Follow this simple planning guide to take your team to the top! 
Download PDF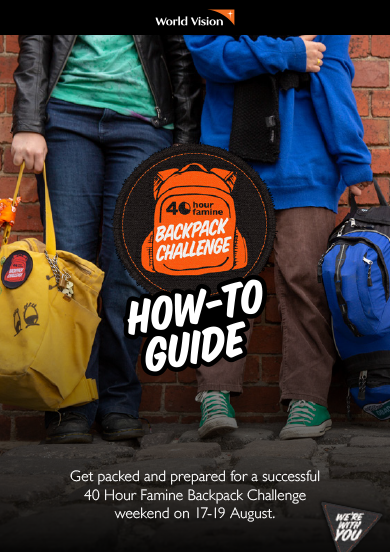 How-to Guide
Not quite sure how the challenge works? Check out this handy guide before you start packing.
Download PDF
Teachers, we want to take the challenge out of organising the 40HF Backpack Challenge at your school. These resources will make it quick and easy to plan, recruit and support your students in leading positive global change.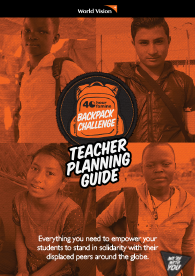 Teacher Planning Guide
Teachers, we're here to help! This guide will help you launch and plan the 40HF Backpack Challenge for your school. 
Download PDF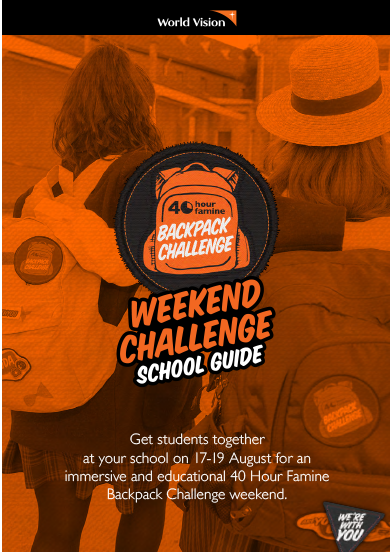 Weekend Challenge - School Guide
Get students together at your school for an immersive and rewarding challenge weekend.
Download PDF
Let us help you save classroom planning time! Download these educational resources, designed to align with the Humanities curriculum for students in Years 9 and 10. Use them in class to help build your students' knowledge of the global issues around refugees, asylum seekers and internally displaced people.
The 40 Hour Famine Backpack Challenge can help young members of your congregation strengthen their connection with Jesus. This Devotional Guide will help you support your young leaders to put their faith into action to create positive change.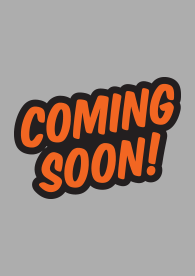 Seven Day Devotional Guide
This guide will help you lead your congregation in prayer and encourage them to read, reflect and respond to passages from the bible.
Download PDF